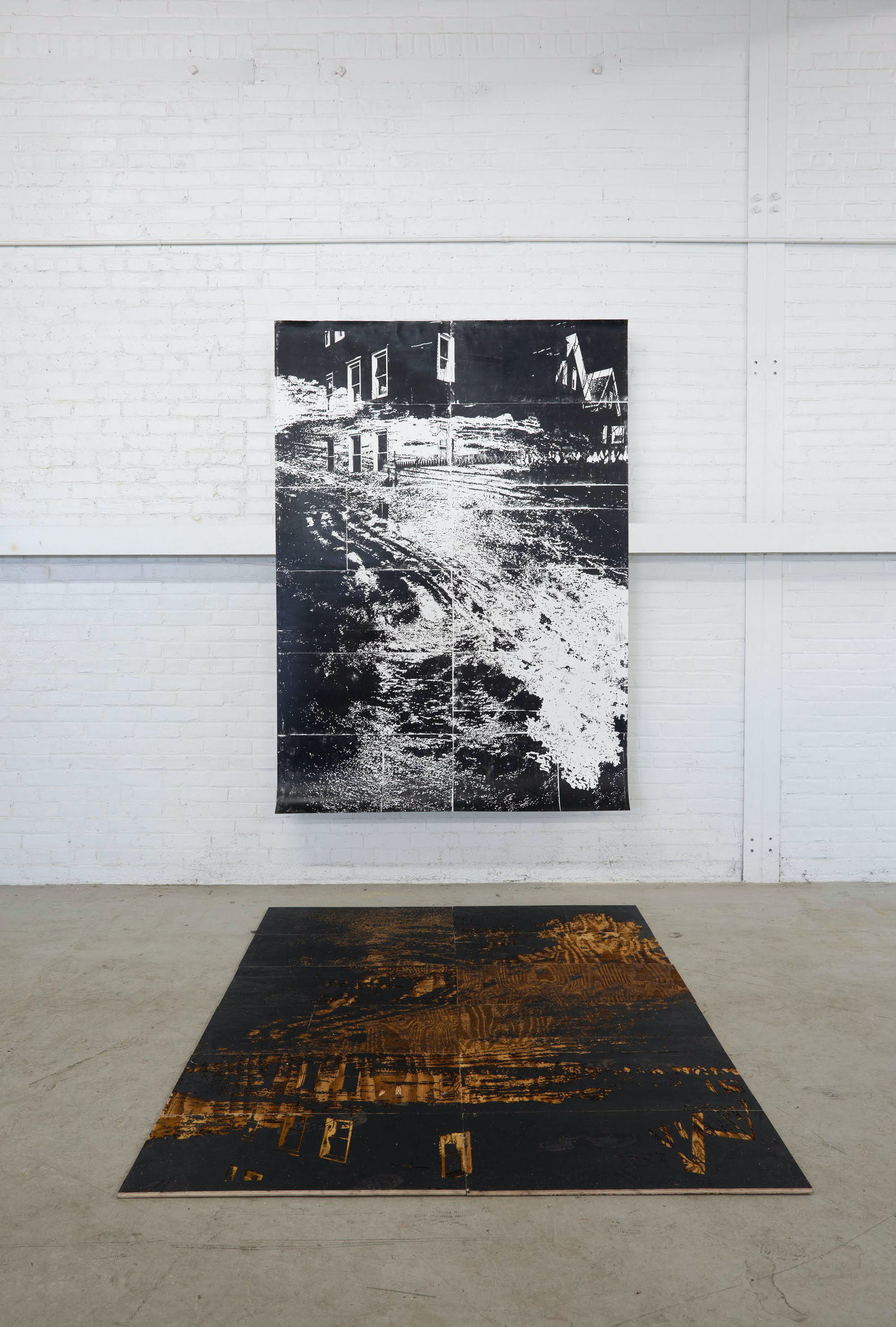 Swimming Across The Sea, 84" x 60"

Woodcut, laser engraved on birch plywood, printed on Yupo paper, 2020




Mi Hermosa Princesa II, 48" x 36"

Woodcut, CNC engraved on birch plywood, printed on masa paper, 2022


amor eterno
11"x14" silkscreen on paper
2019
Mi Hermosa Princesa
11"x 14" silkscreen on paper
2019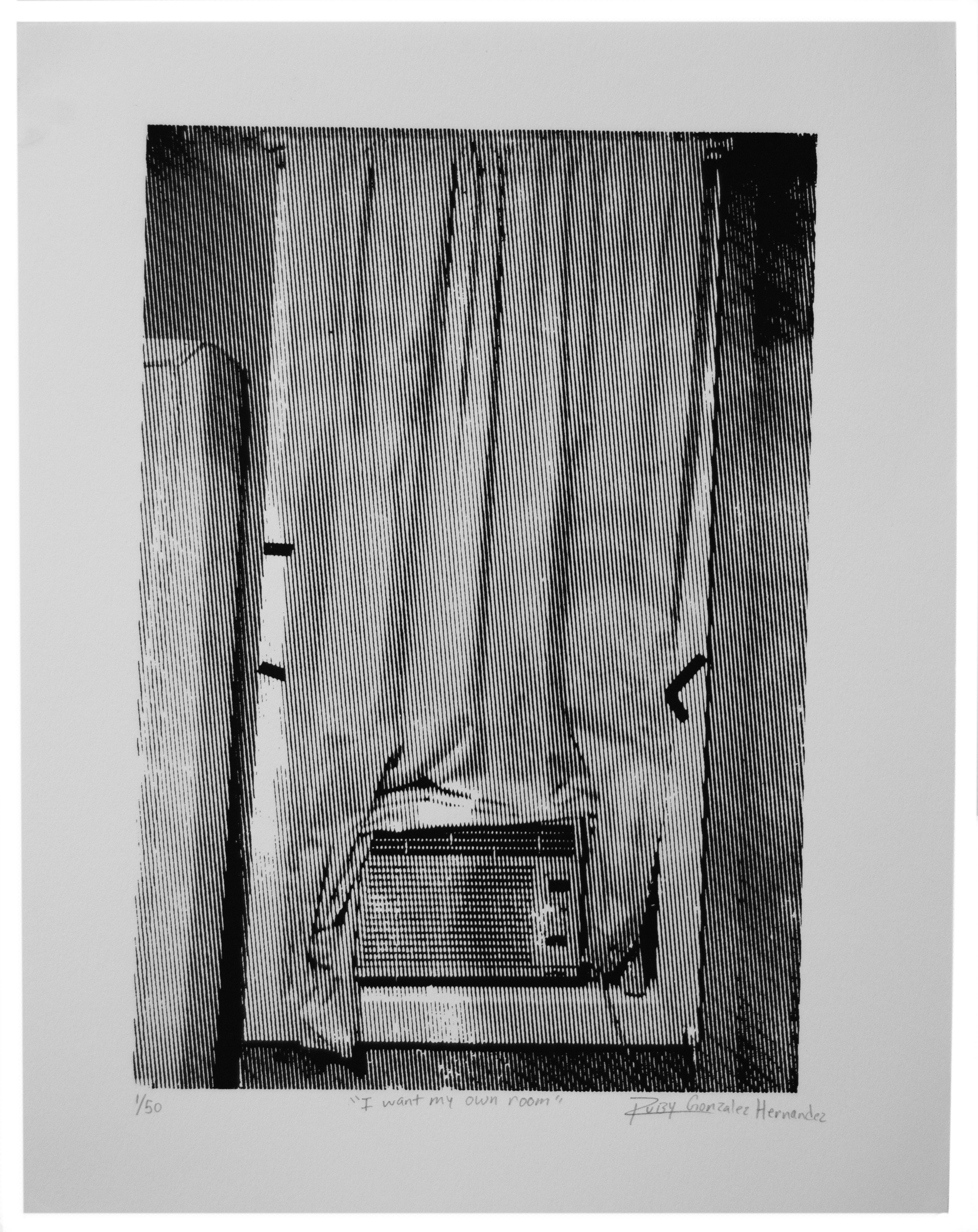 I want my own room
11"x14" silkscreen on paper
2019
I used to think my life was nothing but a series of Tragedies I
11"x14" silkscreen on paper
2019
Photo





About
Bio
Ruby Gonzalez Hernandez is an Indigenous Zapotec artist, educator, and curator born on Quinnipiac land (New Haven, Connecticut). As a lens-based artist, she uses photography as a tool in printmaking, woodworking, and other media to dissect and create language for: religious exploitation, spiritual salvation, redemption, oppression affecting BIPOC, and more. She is passionate about work that serves the New Haven community, grassroots arts ecology, and currently runs an annual international print exchange to serve those aims called
Lunch Money Print
. Ruby's work has been supported and recognized by the National Basketball Association, Facing History and Ourselves, United Way, and the Arts Council of Greater New Haven. In her curatorial practice, she organizes exhibitions concerning themes and ideas surrounding community solidarity. Ruby is currently working towards an exhibition for the Yale Gallery of Art and Artspace, New Haven 2021–2022 Happy and Bob Doran Connecticut Artist-in-Residence program, opening at Artspace in April 2022.
Artist Statement
As a lens-based artist, I use photography as an expansive tool within other media, such as printmaking and woodwork. Between these media, I attempt to dissect institutional structures of religious, immigrant, and familial coercion that supposedly construct my identity, seperate myself from these constructs, and reclaim fragmented and lost parts of myself for which I do not have autonomous language. In turn, I translate my constructed and authentic memorial experiences within these hierarchies of power into visual vocabularies that function as artifacts of my experience. The work that I make is a secondary outcome to my psychic processes in understanding how I exist, outside of a Pentecostal cult in which I spent my childhood. As I bring photographs into other media, this gesture mimics how I am searching for more pieces of myself. Almost as muscle memory, the work allows me to remember situations and places that coercive structures suppressed.
.
For questions, inquires, or comments, please contact me at ruby [at] lunch money print [dot] com
---
It is not about what you know. It is about what you do with it.